NESSUN CUCCIOLO DISPONIBILE
Nessun cucciolo

NO PUPPIES AVAILABLE
No more puppies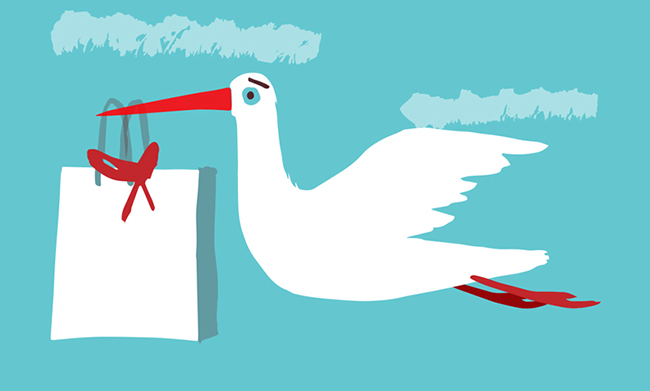 CUCCIOLATA "S"

S: INT MULTI CH BARONE
D: INT MULTI CH GRACE KELLY BRZDAC
NATI IL 3 FEBBRAIO 2013
4 MASCHI E 1 FEMMINA
RIMANGONO CON NOI per sempre due cuccioli maschi
GOLDENDACHS STRAWBERRY FIELDS................
ECCO IL VIDEO DI STRAWBERRY SU YOU TUBE: IL NOSTRO BIONDO BERRY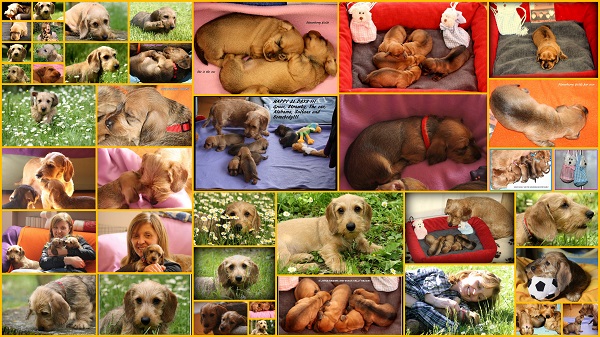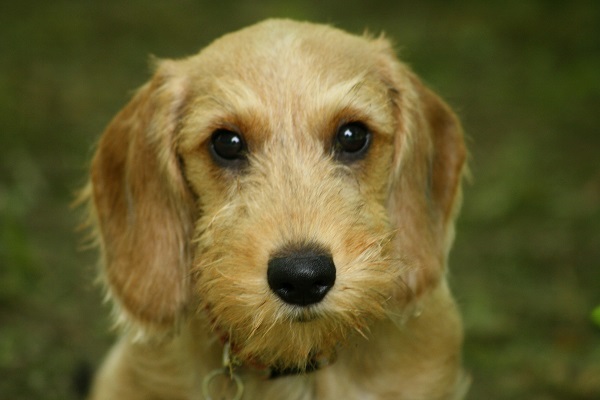 e anche SWEET HOME ALABAMAGOLDENDACHS
ECCO IL VIDEO DI SWEET HOME ALABAMAGOLDENDACHS SU YOU TUBE SWEET HOME ALABAMAGOLDENDACHS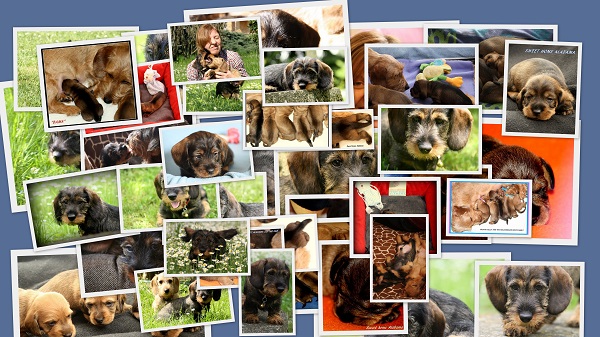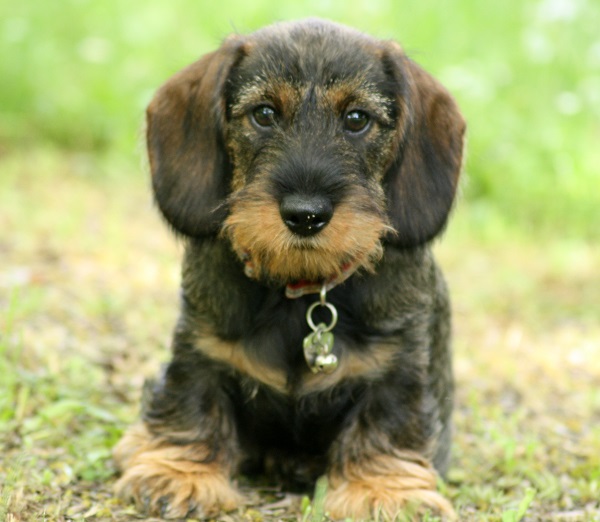 Ecco finalmente il video dei nostri cuccioli postato su YOU TUBE:cliccate sull seguente Link e preparatevi dei bei fazzolettini: GOLDENDACHS LITTER
Un tributo ai nostri piccoli 3 Moschettieri che hanno intrapreso il loro cammino verso una nuova vita in famiglie diverse dalla nostra.
SOMEBODY TO LOVE oggi RANUCCIO con ELENA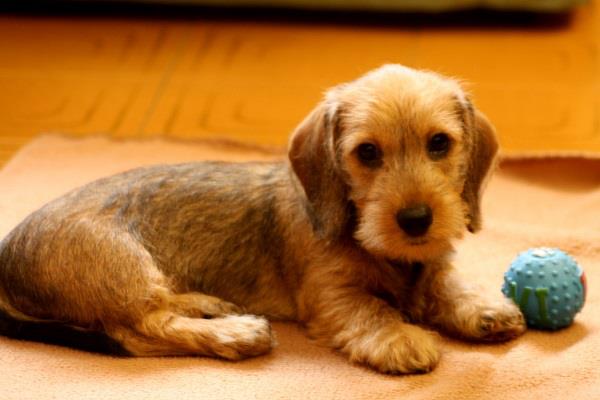 SULTANS OF SWING oggi OTTONE con CATERINA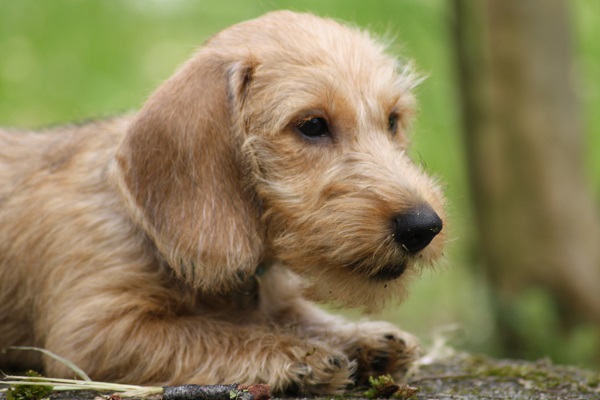 SHE IS THE ONE oggi CHIQUITA con FRANCESCA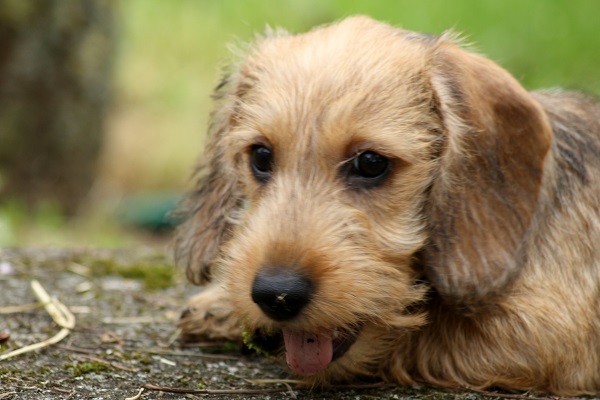 29 aprile 2013 la dolcissima SHE IS THE ONE-- d'ora in poi CHIQUITA sara' con la sua nuova famiglia a Milano insieme alla splendida bassotta PILAR. Diventeranno la piu' bella coppia della citta' ne sono certa.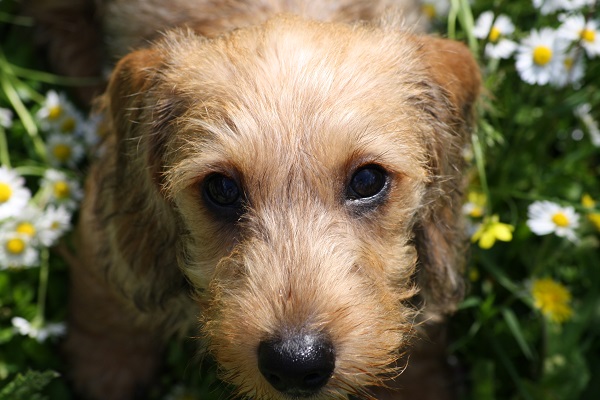 27 aprile 2013 anche il nostro dolcissimo e biondissimo SULTANS OF SWING (Otto) e' partito per la sua nuova casa a Macerata. Un bacio a lui e ai suoi nuovi responsabili che lo ameranno come non mai.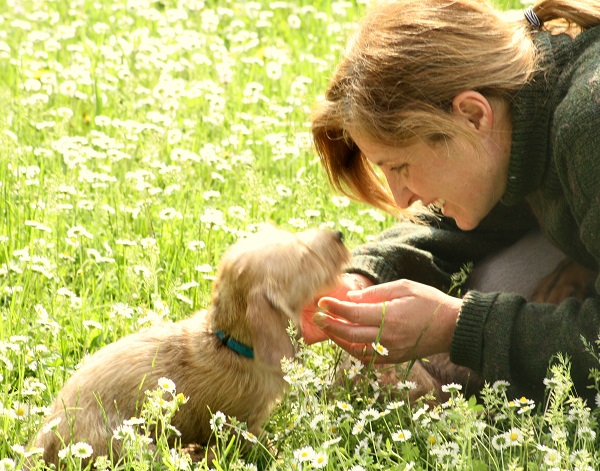 23 APRILE 2013.........alcune foto collages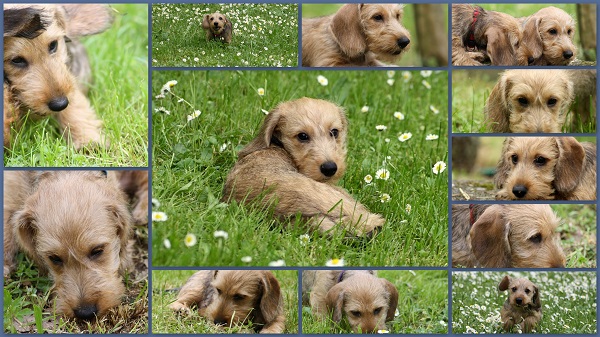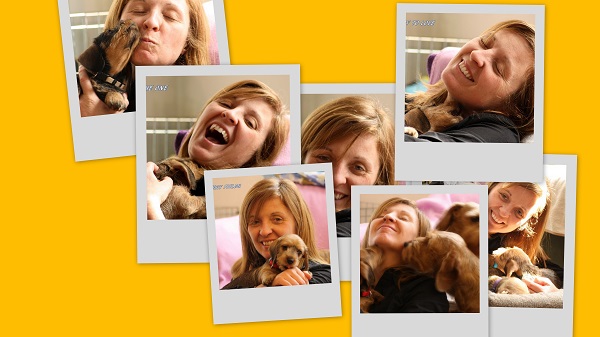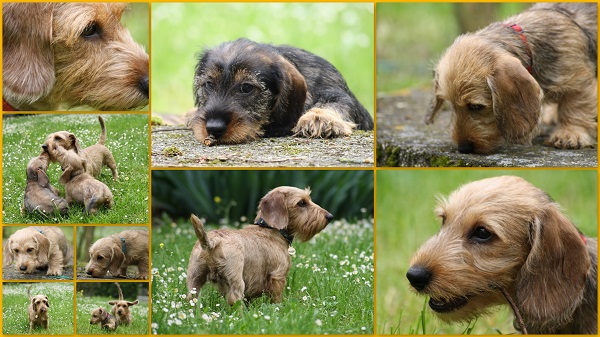 21 APRILE 13 Il nostro dolcissimo SOMEBODY TO LOVE da ora in poi sara' RANUCCIO ed ha gia' conquistato il cuore della sua nuova mamma Elena. Gli mandiamo un grandissimo bacio e un augurio di una felicissima vita insieme.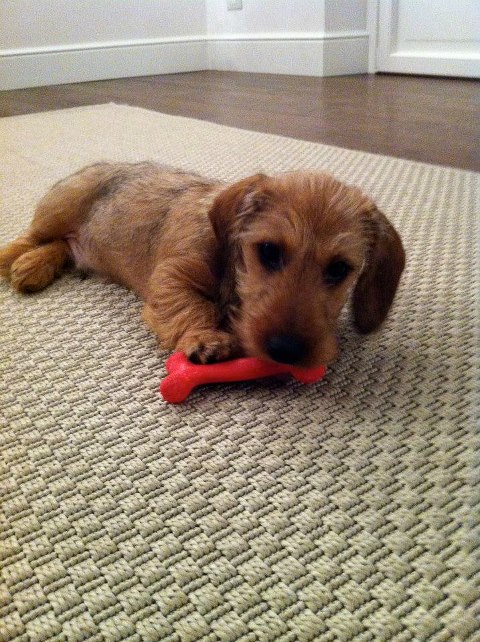 RANUCCIO
Foto del 15 aprile 2013: gli ultimi giorni insieme!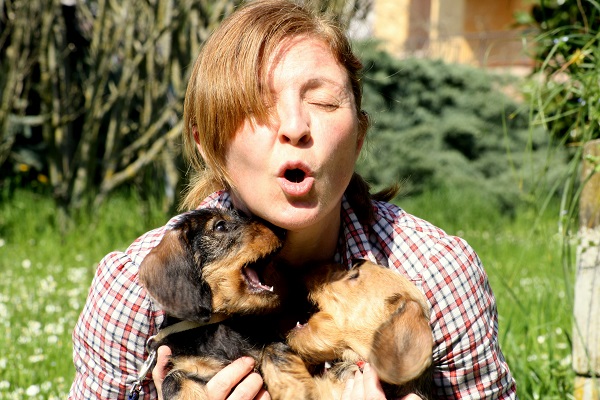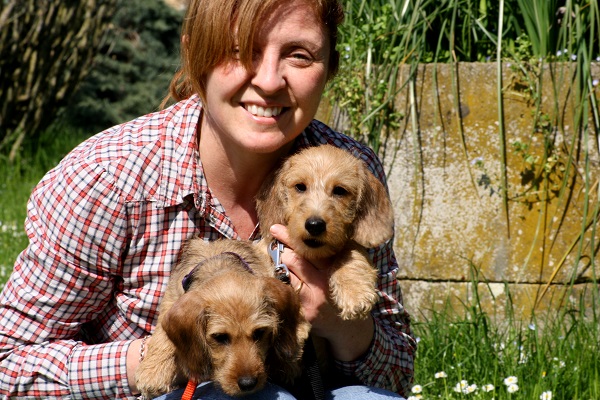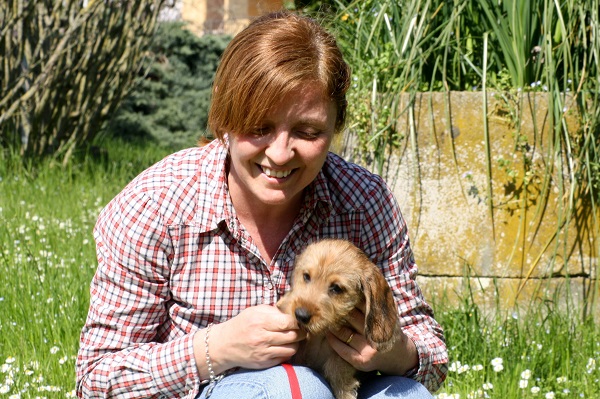 Foto del 3 aprile 2013: i cuccioli compiono 2 mesi!!!
STRAWBERRY FIELDS
SHE IS THE ONE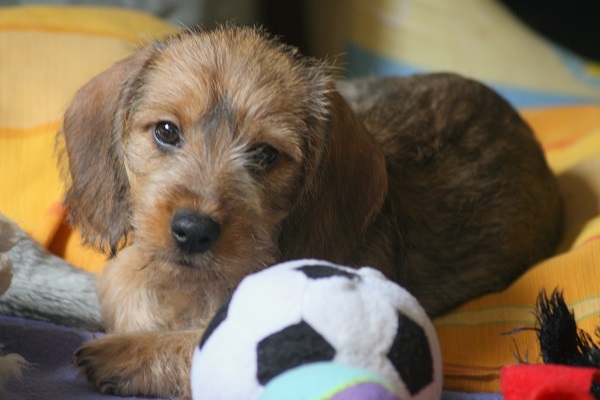 SULTANS OF SWING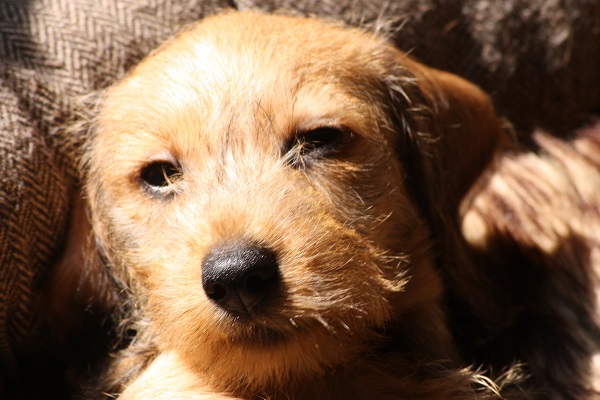 SOMEBODY TO LOVE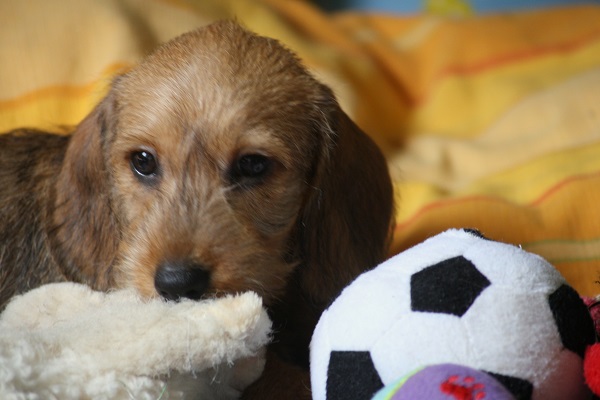 SWEET HOME ALABAMA
Foto del 18 marzo 2013: i cuccioli hanno 41 giorni.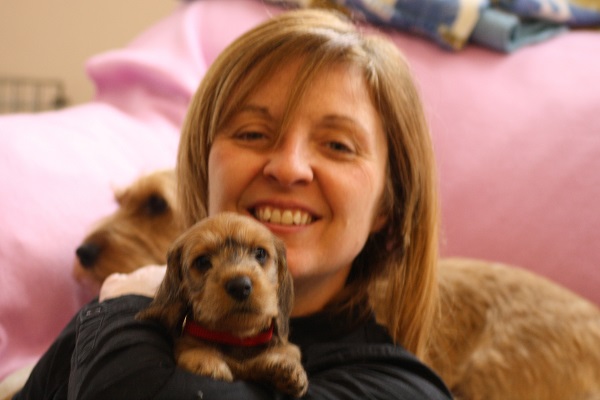 STRAWBERRY FIELDS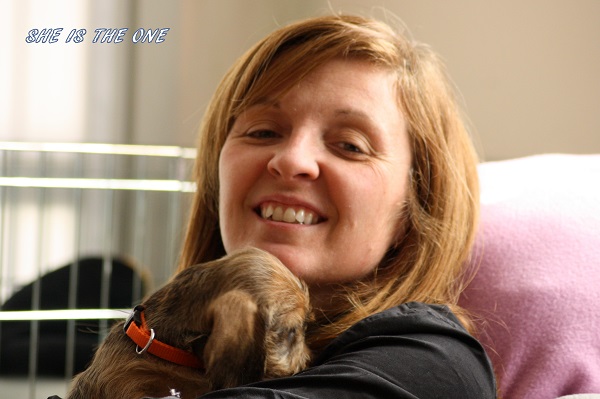 SHE IS THE ONE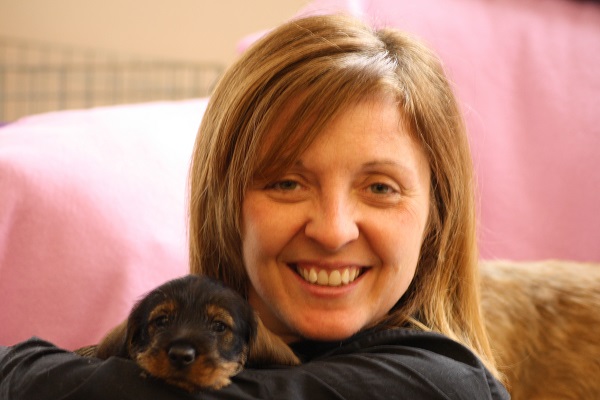 SWEET HOME ALABAMA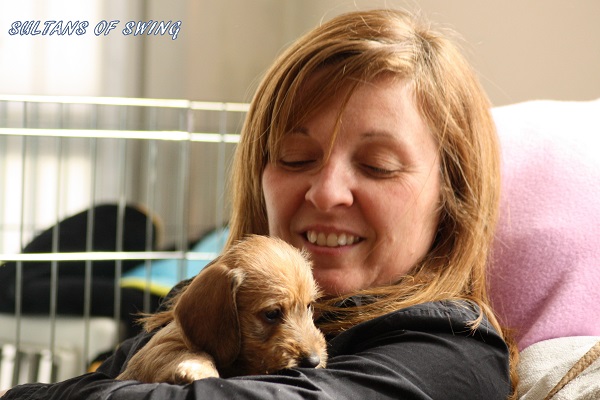 SULTANS OF SWING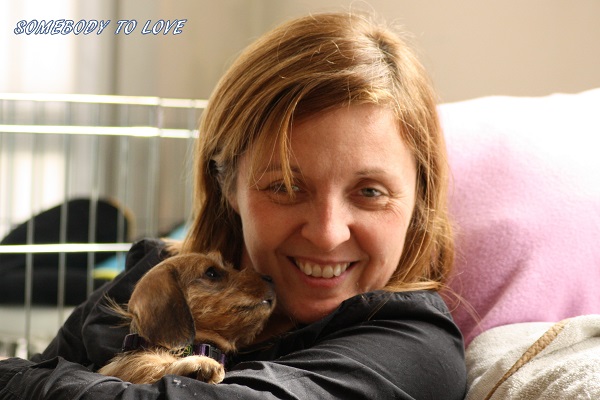 SOMEBODY TO LOVE
Foto del 5 marzo 2013: i cuccioli hanno 30 giorni.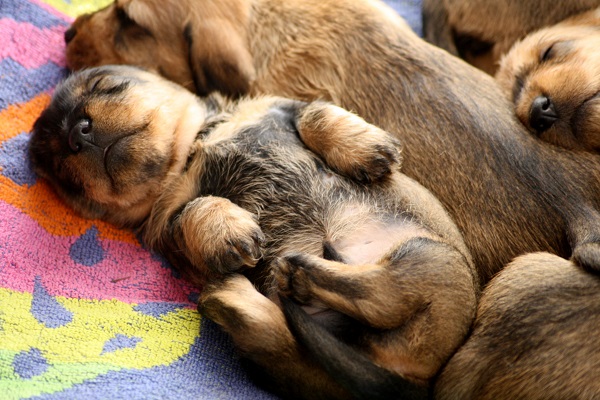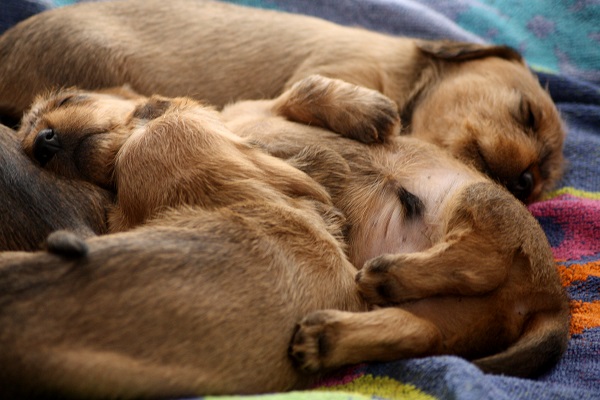 Foto del 26 febbraio 2013: i cuccioli hanno 23 giorni! They are 23 days old.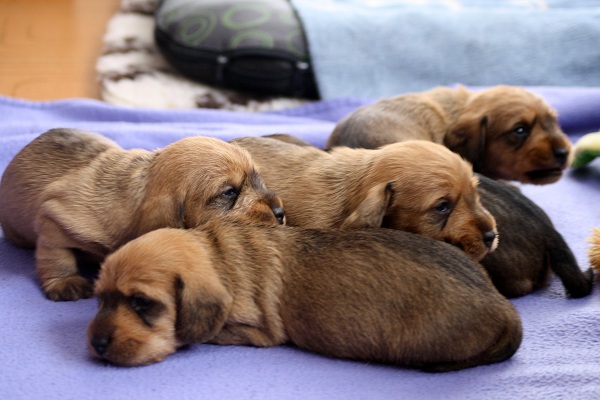 Foto del 21 febbraio 2013: i cuccioli hanno 18 giorni! They are 18 days old.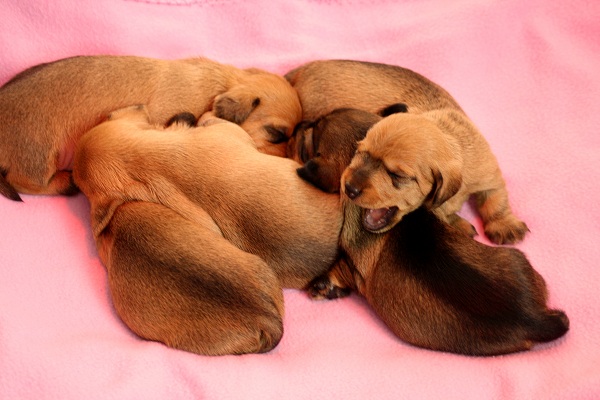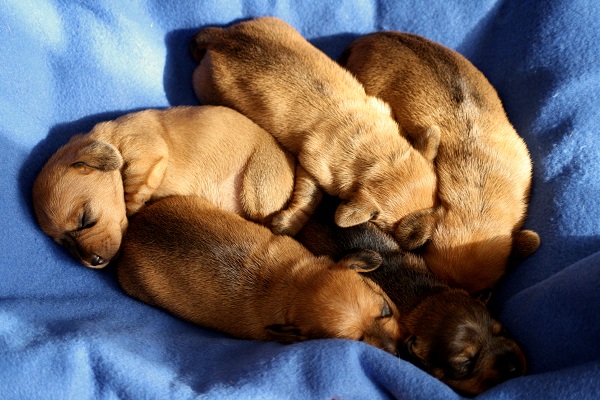 Foto del 14 febbraio 2013: i cuccioli hanno 11 giorni!! Puppies are 11 days old...the eat and sleep all the day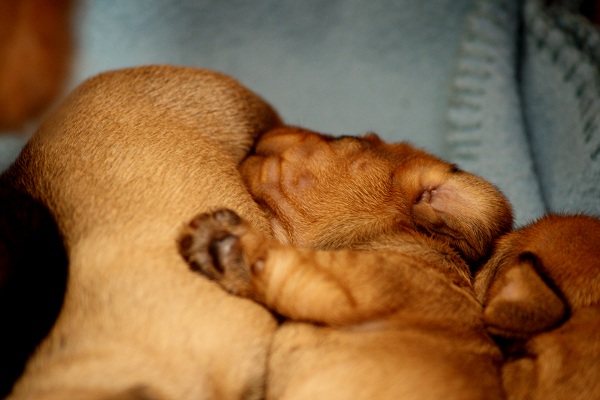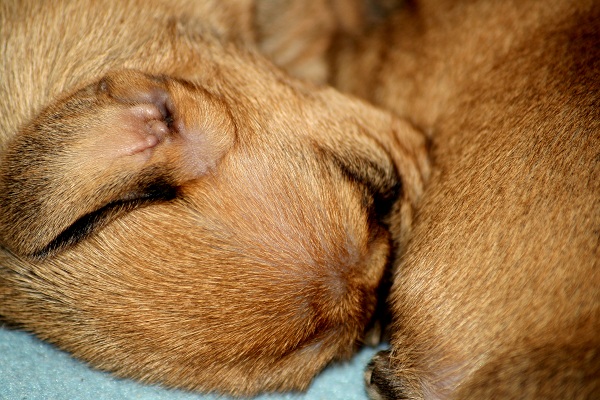 Ecco il gruppone di famiglia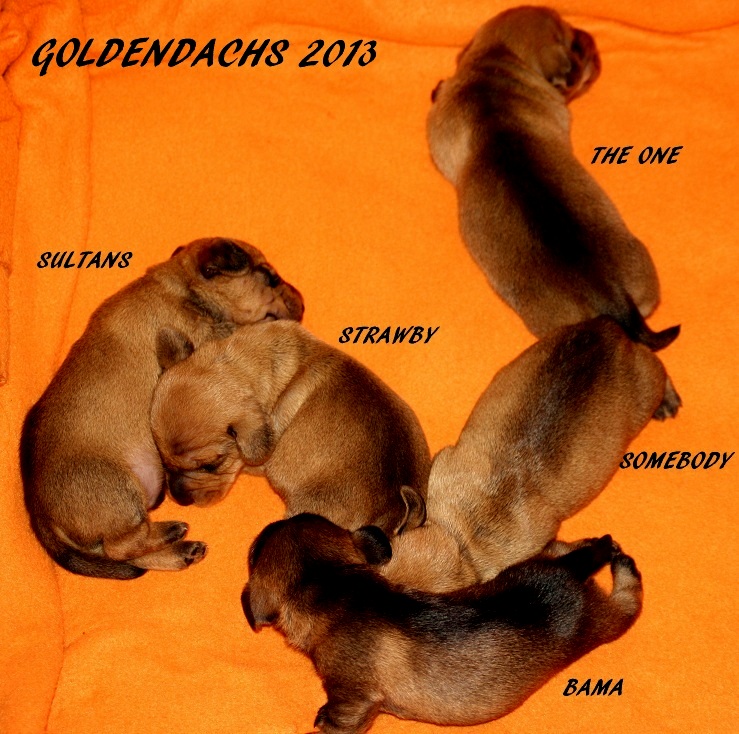 Foto del 7 febbraio 2013 (trascorse circa 96 ore dal parto)

(Ovviamente questi sono i nomi che saranno presenti sul Pedigree dei nostri Bassotti. I nomi che si useranno in famiglia tutti i giorni saranno scelti in seguito)

STRAWBERRY FIELDS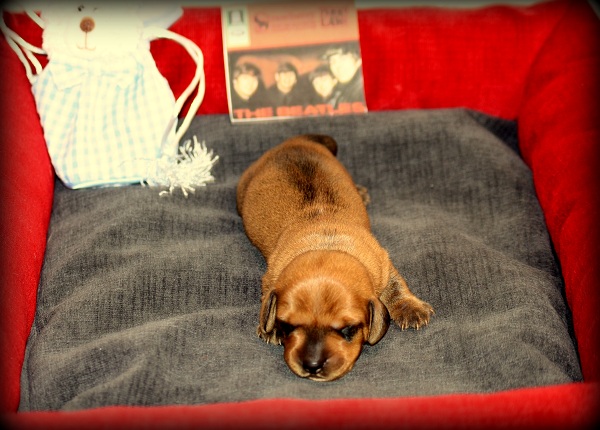 SHE IS THE ONE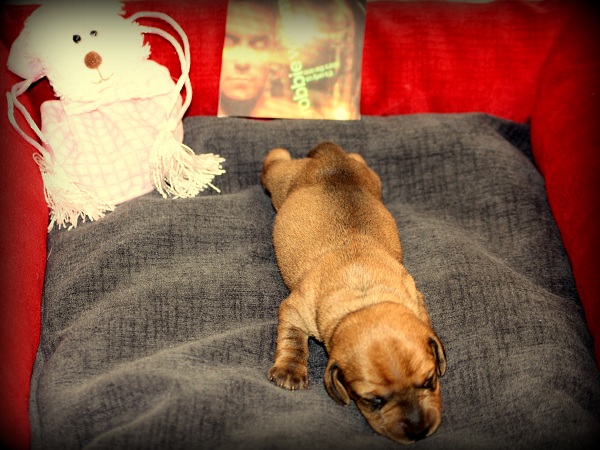 SWEET HOME ALABAMA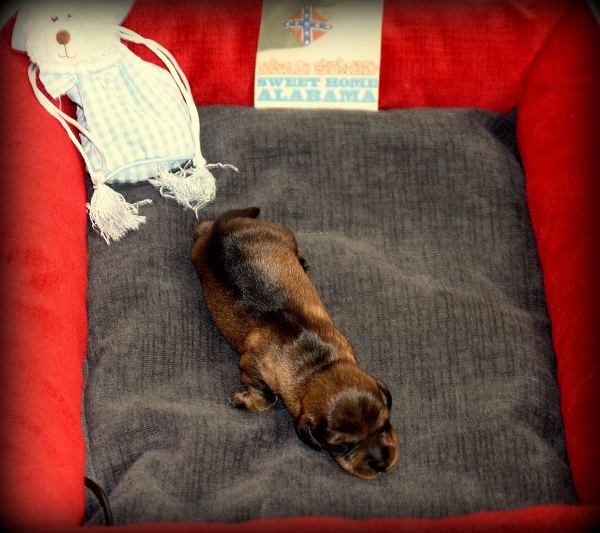 SULTANS OF SWING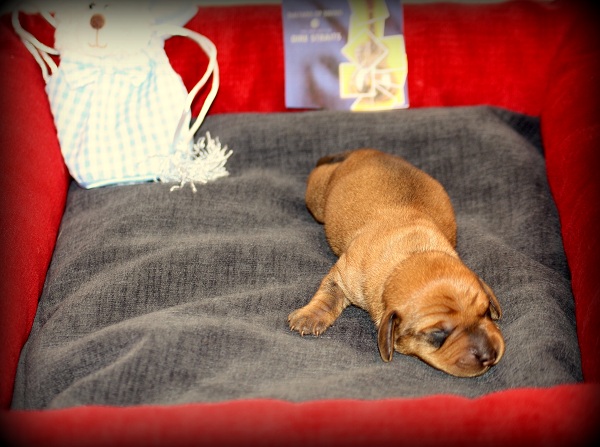 SOMEBODY TO LOVE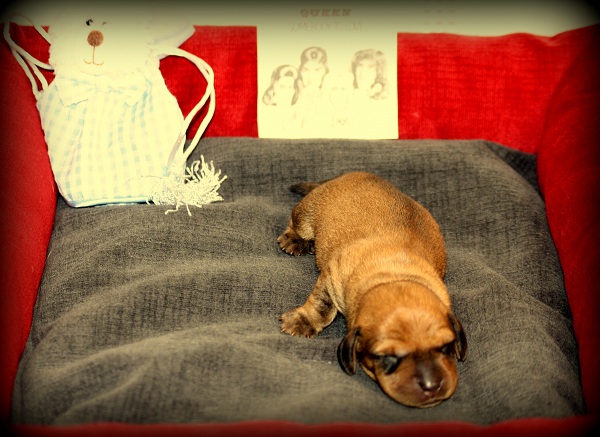 Disponibile anche sul sito-You can find them also in website of BAYERISCHER DACHSHUNDKLUB

Foto del 5 febbraio 2013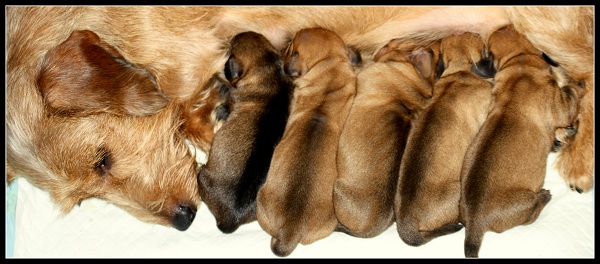 il 3 febbraio 2013 domenica pomeriggio

GRACE E' DIVENTATA MAMMA!!!

I cuccioli sono 5 !!!!!!!!!
4 maschi (3 foglia secca e 1cinghiale)-4 males (3 blondes and 1 wildboar)
1 femmina foglia secca-1 female blonde
eccoli qui nella loro primissima foto!!!

Ulteriori info sul BLOG GOLDENDACHS dove potrete leggere i dettagli della loro nascita...
More infos on Goldendachs' Blog!!!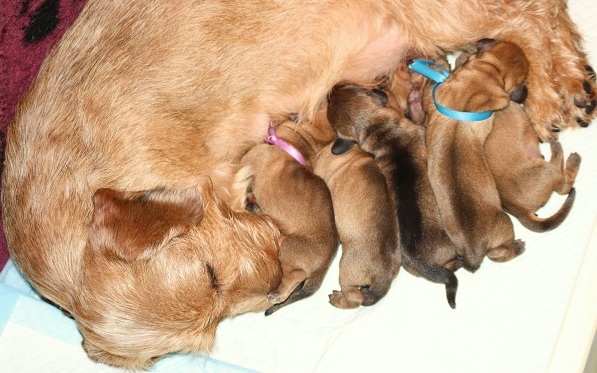 Oggi siamo al 54 esimo giorno di gravidanza e questa e' la nostra panciotta Grace Kelly!!
E giorno dopo giorno cresciamo sempre piu' siamo gia' oltre i 9 kg...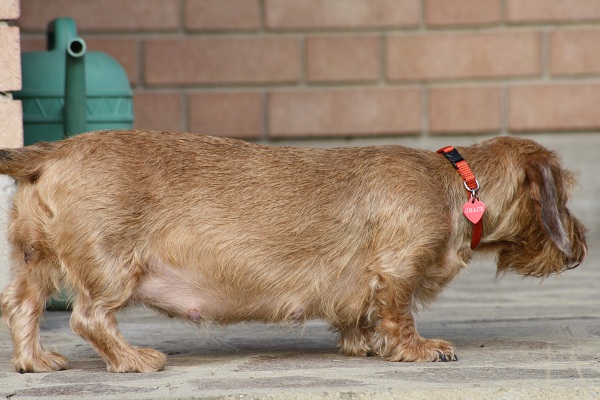 Il 23 gennaio 13 Grace ha fatto la radiografia per sapere il numero esatto di cuccioli e la seconda ecografia per sapere la loro vitalita'...ebbene i ragazzi dentro al pancione sono 6!!!!!!!!!! Arghhh! e per ora sono tutti sanissimi con il cuoricino che batte oltre 200 pulsazioni...quindi vitalissimi..
Today Grace has made the RX analisys and the Ecography!! SHE WAITS FOR 6 PUPPIES!!!!l At this moment all are alive and very excited!!!!!!!!


Siamo al 50° giorno e cresciamo sempre piu'. Today is the 50° day and I become always bigger...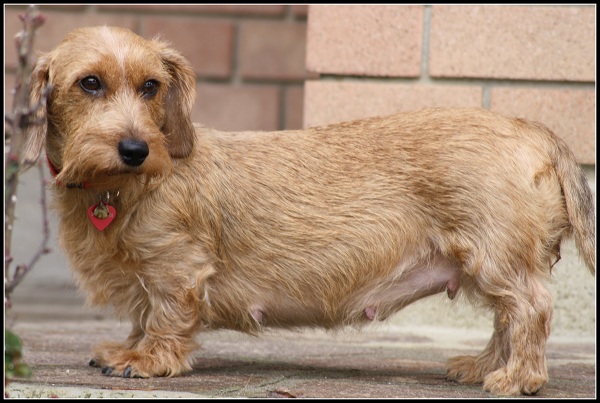 PRESUMED DATE OF BIRTH: 5/6 FEBRUAR 2013!!
Grace Kelly Brzdac and Barone

02-01-13 Confirmed from Ecography... Grace is waiting for Puppies!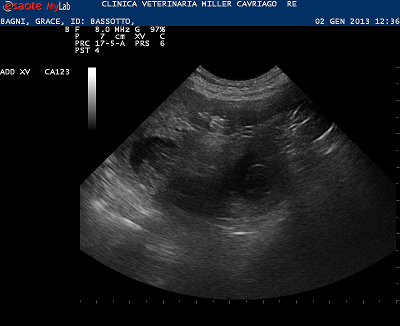 CONFERMATO DALLA ECO: GRACE ASPETTA I CUCCIOLI!!
ARRIVA LA CICOGNA A CASA GOLDENDACHS!!!
Warten auf den Storch!!!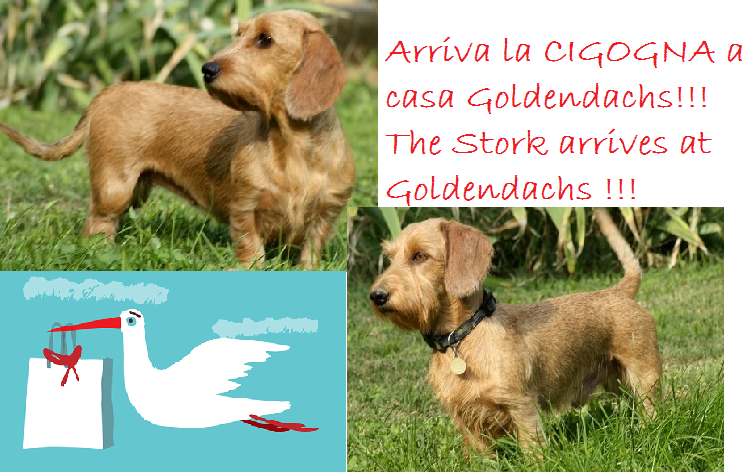 05-12-12!!!MISTER BARONE AND MISS GRACE KELLY BRZDAC!! JUST MARRIED!!!




Entrambi i genitori sono RIPRODUTTORI SELEZIONATI ENCI quindi il PEDIGREE dei nuovi nati NON sara' il normale Pedigree ma PEDIGREE SELEZIONATO ENCI----

INT. MULTI CH BARONE -RDZ- (ORINOKOFALLS DEL GOTHA X CH BERGHEMDAX SAPORITA)
x
MULTI CH. GRACE KELLY BRZDAC -RDZ- (INT. MULTICH JULISSA LISANT DIOR x INT. MULTI CH POLA RAKSA BRZDAC)

BOTH PARENTS ARE HUNTER, FIT FOR BREEDING FOR THE FCI AND PRA FREE.

EXTERNAL LITTERS X OTHERS KENNELS
In cui Barone ha effettuato solo la monta. Where Barone did only the mate.
8 FEBRUAR 2013-- 5 PUPPIES ARE BORN at BERGHEMDAX KENNEL!!
S:Int.Multi CH. BARONE -RDZ- (ORINOKOFALLS DEL GOTHA X BERGHEMDAX SAPORITA)
X
D: NITROGLICERINA DI CASA MAINARDI -RDZ- (CH.NARCISO DI CASA MAINARDI X CH. DOROTA DI CASA MAINARDI) Proprieta' ALL: BERGHEMDAX
PUPPIES ARE:
3 MALES (1 WILDBOAR AND 2 BLONDES)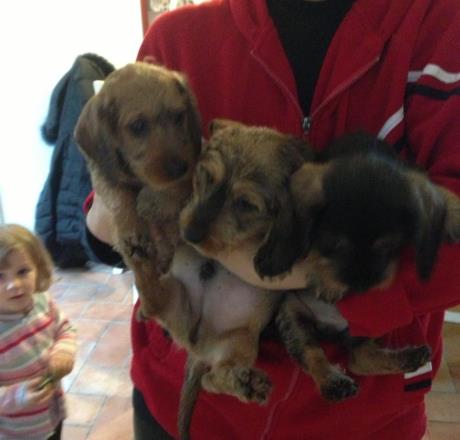 2 FEMALES (1 WILDBOAR AND 1 BLONDE)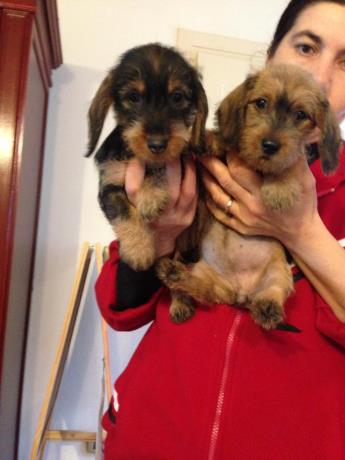 20 JUNE 2012-- 6 PUPPIES ARE BORN at BERGHEMDAX KENNEL!!


Foto del 17 luglio 2012

S:Int.Multi CH. BARONE -RDZ- (ORINOKOFALLS DEL GOTHA X BERGHEMDAX SAPORITA)
X
D: NITROGLICERINA DI CASA MAINARDI -RDZ- (CH.NARCISO DI CASA MAINARDI X CH. DOROTA DI CASA MAINARDI) Proprieta' ALL: BERGHEMDAX

NITROGLICERINA PEDIGREE: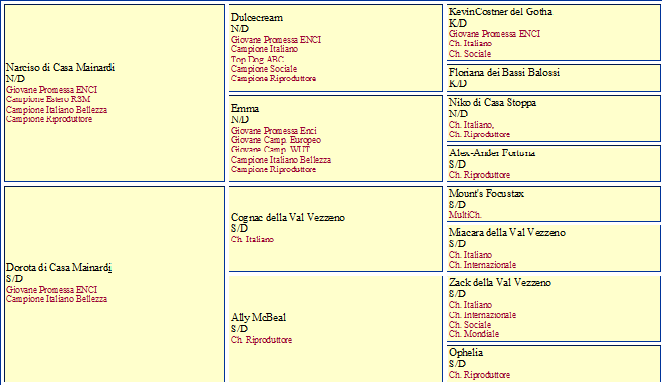 PUPPIES ARE:
5 MALES WILDBOAR AND RED COAT
1 FEMALE WILDBOAR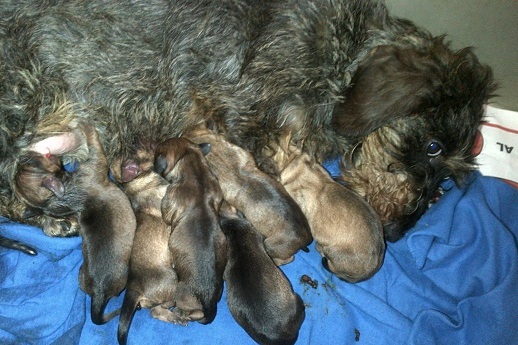 AFTER SOME MINUTES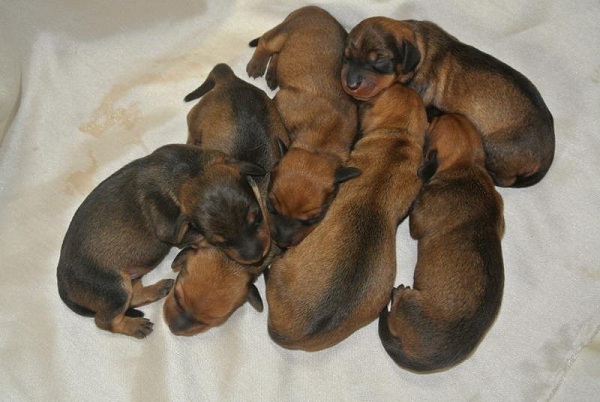 AFTER SOME HOURS

22 GENNAIO 11 --4 PUPPIES ARE BORN at BRZDAC KENNEL
4 PUPPIES ARE BORN !!!
S: INT MULTI CH BARONE
X
D: CH CZARY MARY BRZDAC
POLAND CHAMPION OF BEAUTY 2009
MINI WIRED HAIRED
1 WILDBOAR-3 RED COAT
BORN 29/07/2008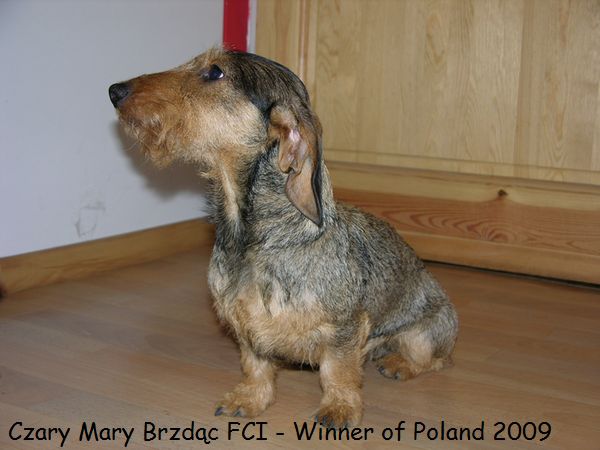 CZARY MARY BRZDAC PEDIGREE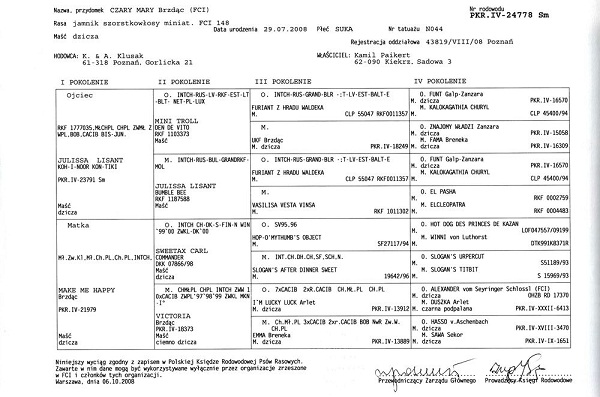 PUPPIES ARE:
1 FEMALE BLONDE
2 MALES BLONDE
1 MALE WILDBOAR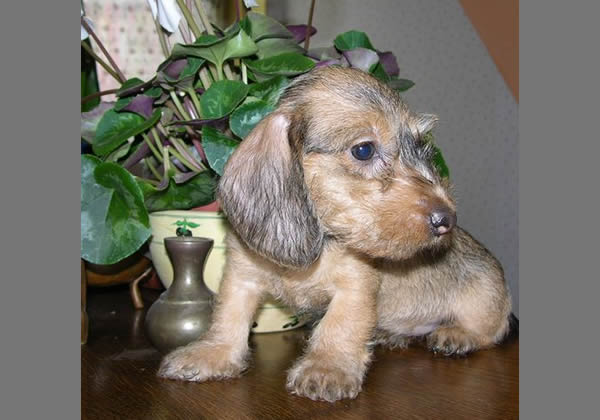 | | | | |
| --- | --- | --- | --- |
| ROMCIA BRZDAC | RUDOLF BRZDAC | RYSZARD BRZDAC | ROBERT BRZDAC |